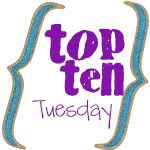 We're planning to take the little ones to Disney for the first time. We haven't been to Disney World in about 8 or 9 years. My cousins just took their kids and shared lots of wonderful ideas with me to help alleviate some of the budget concerns. Here's what we came up with:
1. Pack your own lunches. I don't know about your kids, but every time we're at the store, mine beg for a lunchable. I don't know what it is about that cute little container, but they want it so bad. $1 lunchable vs. $6 Disney hamburger
2. Pack your own drinks. This was a great idea from my cousin Ashley. She suggested freezing juice boxes to keep the lunchables safe. My cousin Brenda suggested buying those water mixers (like Crystal Light) to flavor the bottled waters. I'm not fond of artificial sugar, and found the new Crystal Light Pure Fitness is sweetened with a Stevia plant derivative. I picked up two boxes of the grape flavored kind during the Kroger sale last week. $.25 per packet. I also picked up 2-24 packages of water from Walgreens when it was on sale for $2.58. That's about $.11 a bottle. $.36 do-it-yourself flavored bottled water vs $2-3 for Disney bottled water
3. Pack your own snacks. Bringing apples, fruit snacks, peanut butter crackers, candy and gum with us to avoid impulse purchases. There's nothing worse than your child seeing a giant lollipop sucker for $5 when you can make them just as happy buy pulling out their favorite candy like Skittles. $.50 package of Skittles vs $5 Disney lollipop sucker
4. Buy Glow Sticks at Dollar Tree. Ashley told me about this. During the electric SpectrOmagic parade at night, Disney employees offer glow stick necklaces and bracelets for a lot of money. I don't know how much yet, but a few weeks ago we went to the Laser Show at Stone Mountain and they offered these same things for $20 a piece! I went to The Dollar Tree and picked up two glow necklaces and two hand-held glow sticks. $4 for Dollar Tree glow sticks vs $80+/- Disney glow sticks
5. Buy Princess Dress Up Costume at home. There are little princesses walking around Disney in their dress up costumes. But if you forget to bring yours, the ones they have at Disney can be quite expensive. Picking up a little costume at Walmart for $20, eBay for $5-10, Craigslist for $5 or The Dollar Tree for $5 (complete with skirt, hair, scepter, crown, shoes) can save you who knows how much.
6. Pack extra camera batteries. How many times have you been on vacation and your batteries died? I know it's happened to me a lot. The first time it happened to me, we were on a cruise. I think it was $10 for 2 batteries. Remember to pack some from home. You can frequently find good batteries on sale at CVS, 4 pack for $8.99. Add a coupon and a store reward and you could be paying as little as $1.00. $1.00 batteries vs $10 Disney batteries
7.
Bring your own ponchos
. Amanda at
Oh Amanda
is a Disney Mom and she suggested this a couple of weeks ago. I didn't forget! I picked up 2-2 packs at The Dollar Tree.
$2 Dollar Tree ponchos
vs $15 Disney poncho
8.
Bring your own stroller
. Again, this is from
Amanda
. Don't forget the one you have at home. Renting one is just another wasted expense. You could be using that money on something fun later in the day like Mickey Mouse ears!
9. Pack a lightweight jacket. When I was 11, my parents took us to Disney around December. The weather made a huge turn from a nice, cool 65 degrees F to a cold, windy 35. We ended up spending about $150 on 4 sweatshirts. That was 25 years ago...I'm sure the cost has changed.
10. Bring cash with you. This might sound strange, but I find bringing a set amount of money helps avoid over-spending. I'm not tempted to whip out my charge card or debit card for something when I know we're trying to maintain a budget.
*** and just for good measure ***
11. Make your own autograph book. Although I haven't scrapbooked in a while, I'm always thinking of layouts as I'm taking pictures. Creating your own autograph book doesn't take a lot of time or money. Some Disney sites even have templates you can print out to help you organize them.
Thanks to my cousins Ashley and Brenda for sharing most of these ideas. I think we're going to have a great time. I can't wait to share the pictures with y'all!
In the end, having fun at Disney World is the goal. We just don't want to completely break the bank doing it! Saving a few dollars here and there really adds up. Just doing the few things listed above can save you about $250. That's about the cost of one day's worth of tickets for our family.