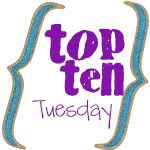 I love soup especially during cool weather. Not only are soups warming and comforting, they are also easy and cheap on your budget.
Cooler weather is here and I hope it's here to stay. I'm ready to eat soup for lunch and supper. Here's our favorite soups:
I've made note of the soups that freeze well. My husband isn't very fond of soup with "lots of stuff" in it. He's a meat-and-potatoes kind of guy. However, he likes all of the soups above with the exception of the Sausage and Kale soup and the Italian Sausage and Vegetable Soup. Remember, my hubby doesn't like vegetables and these soups are totally a veggie delight....for me anyway!
Hope you'll give one a try, and I hope they'll become one of your favorites too.
Do you have a favorite soup recipe? I'd love to try it!