I don't know about the rest of y'all, but we've been snowed in since Sunday night. My brother has a 4x4 truck, so he came by Monday to pick up my hubby and they went driving around on the ice.
Why do men do that? Must be a macho-thing.
Anyway.
So the kids and I have been stuck in the house. And you know when kids are stuck in the house after a few days, they start to go BONKERS!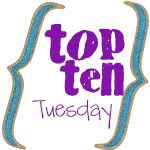 Here's a few things to help ease the cabin fever:
1. Make a tent out of sheets and play with the flashlight
2. Have an indoor picnic for lunch, lay out a tablecloth or blanket and have fun
4. Have a movie day (vs. night) complete with pizza and popcorn
5. Gather all your coloring books and crayons and get busy
6. Make cookies and freeze some and bake some
7. Play dress-up in your clothes and Daddy's clothes
8. Choose some of your older story books and have story time
10. When all else fails, fill the bathtub with hot, steamy water, put on their bathing suits and let them splash and play in the bathtub.
We've done all of these accept the cookie one. I'm thinking it's time for some cookies!
This
works for me
. What about y'all?
Enjoy!