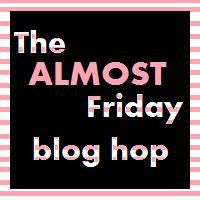 Well Thursday the deed was done.
The kids and I went grocery shopping and picked up some frozen veggies. I crammed them into the door shelves only to have the door not close all of the way.
That's when I decided enough was enough. At first, I got the blow dryer and started melting some of the ice from the front of the shelf. It was about 3" thick, just on the front of the metal shelf! After about 5 minutes, I had Sissy bring me a towel since the water was dripping onto the stuff on the lower shelf. And Boo-Boo brought me a fork to "pick" my way through the ice. It was ridiculous! Finally I found a hammer and banged my way through the ice. I started on the top shelf and worked my way down. I could not get all of the ice off the top metal thing. I'm not sure what that's called, but my hands were killing me, especially my right hand, and I was done banging away at it.
I used my broom and plastic dust pan to scoop up the ice chunks and put them into plastic garbage bags. I filled one completely and the other about 2/3 full. I knew there was a lot of ice in there, but I had no idea there was
that much!
I poured it out on the driveway and the kids played in it like it was snow. So funny!
Now my freezer looks fabulous! It feels really good to have it all cleaned out...FINALLY!
...and now I will ENJOY it. :)
This has been linked to:
Tackle it Tuesday
at 5 Minutes for Mom