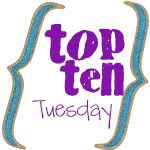 I love being in my kitchen. I guess if you've been following me for a while, you already know this. Over the years I've accumulated quite a few kitchen gadgets. But there are a few I use nearly every single day.
So I'm going to share them with you:
1. Global Knife
. My husband bought this for me a few years ago for our anniversary. I love it! It's super sharp and cuts through potatoes like a hot knife through butter.
2. Le Creuset Pot. This was another anniversary gift. It's useful for soups, collards, mashed potatoes, chili... I bought a smaller Martha Stewart version from Macy's a few years ago.
3. Cast Iron Skillet.
Every Southern kitchen must have a cast iron skillet. Perfect for frying taters or baking the perfect cornbread.
4. Cutting board. I used to have a wooden chopping block, but it fell apart. Now I stick with the plastic ones so I can bleach them and disinfect them in the dishwasher.
5. Food Processor.
A few years ago I purchased a Food Network brand processor. It was my first one and I can't believe it took me so long to purchase one! I love it and use it for chopping vegetables, grating cheese, making biscuits and scones...so many uses. If you don't have one, make sure you check the cup size. A larger capacity allows you more options for using it. I think mine is 11 cup capacity.
6. Magic Bullet
. My Momma gave us one of these and it is perfect for blending smoothies, cocktails, purees, salsa. I could go on, it's definitely one of my favorites!
7. Vegetable Peeler
I have two of these. They are huge time savers when it comes to peeling apples, potatoes and carrots. I like the swivel head. I think I got them at Walmart for $1.
8. Box Grater
Grating cheese, carrots, zucchini, apples, potatoes...so useful!
9. Measuring Spoons
and Measuring Cups
10. Pyrex Casserole Dishes
. Pyrex is wonderful! Did you know you can freeze a casserole in the dish and place them straight into the oven without them cracking or breaking? Love these things! The large measuring cups are great for mixing up muffin batter and even baking cakes.
These are my favorite things in the kitchen. What about you?
Do you have a favorite kitchen must-have?
Enjoy!